Description
Similar Series Products Min Filling Volume: 1 ml
Similar Series Products Max Filling Volume: 1000 ml
Filling accuracy: <=0.5%
Innovacera ceramic metering pump is widely used for many famous brand filing machine.
We can make customized shape and size of ceramic filling pump according to clients design request.
High Precision 2 ml tank valve type ceramic metering pump used in filling machine photos: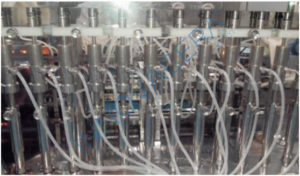 Product Application:
Applicable in quantitative subpackage with high level of hygiener equipment like injection oral liquid etc.
Widely applied to pharmaceutical equipments of famous enterprises BOSCH, B+S, IMA, GROENINGER,  INOVA company and Trucking Technology,  Miaxis, Qianshan etc.