INNOVACERA® Three-pieces small doses ceramic rotary valve piston metering pump
$1,650.00 – $1,900.00
Description
Similar Series Products Min Filling Volume: 0.2ml
Similar Series Products Max Filling Volume: 50ml
Filling accuracy : <=0.5%
Package way: plastic box with soft sponge and then put in paper carton
N.W:
G.W.:
Package box size:
Innovacera ceramic metering pump is widely used for many famous brand filing machine.
We can make customized shape and size of ceramic filling pump according to clients design request.
Product size for reference: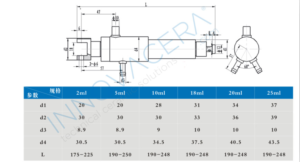 High Precision Filling Three Piece Ceramic Piston Metering Pump used in filling machine photos:
Product Application:
Applicable in quantitative subpackage with high level of hygienerequirement like injection oral liquid etc.
Widely applied to pharmaceutical equipments of famous enterprises BOSCH, B+S, IMA, GROENINGER, INOVA company and Trucking Technology, Miaxis, Qianshan etc.
CERAMIC FILLING PUMP FEATURES:
Liquid non-polluting, High precision
Long service life, Very high surface finish
High hardness, Wear resistant
Particle release is extremely small
Water absorption as low as zero
Minimal friction, Minimal residual
Low thermal expansion coefficient
Inert Chemical stability, Acid corrosion resistance
Resistant to high temperature, Piston clearance fit more
Filling accuracy can be achieved online cleaning and sterilization
Ceramic Metering Pump Different Material Properties:
ITEM
TEST STANDARD
TEST RESUTL
ZRO2
ZTA
99% AL2O3
DENSIGY
O (20ºC) g/cm3
5.9~6.1
4.18
3.87
Flexural Strength
(20ºC) Mpa
1150
550
450
Compressive Strength
(20ºC) Mpa
4500
4200
3800
Fracture Toughness
KiC(Mpa.m1/2)
9
6
6
Coefficient of Thermal
(200~500)ºC 1/ºC
10.0×10-6
6.9×10-6
6.9×10-6
Expansion
Thermal Shock Resistance
(20~800)ºC Water
≥7Circles
≥6Circles
≥5Circles
Cooler
Chemical Stability
10% HCL mg/cm2
5.5
5.3
5.3
1:9 NaOH mg/cm2
0.16
0.14
0.12
Different Material Pump Compare:
| | | | |
| --- | --- | --- | --- |
| Properties / Pump Type | Chromium Pumps | Glass Pumps | Ceramic Pumps |
| Hardness (Vickers) | 5-7 | 8-10 | ≥13 |
| Porosity | 1.5 | 5 | 0 |
| Supereme Suitable Temperature | 300ºC | 250ºC | 1000ºC |
| Acid resistance | Acid nonresistance | acidproof | acidproof |
| Alkali resistance | Alkaliproof | Alkal nonresistance | Alkaliproof |
| Roughness of Surface | ≥1.0μm | ≥2.5μm | ≤0.2μm |
| Lifespan (Ten thousand times) | ≈300 | ≈50 | ≥1000 |
| Particle release | More | Most | Few |